Since you will probably be backpacking across most of Ireland, you will not be staying in a single hostel for long. It is advisable to use the Internet to get the best hostels in whichever city you visit. There are numerous sites that allow you to filter all the hostels in Ireland and arrange them according to price, services offered, proximity to roads etc.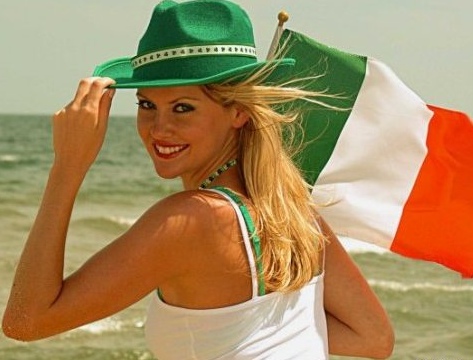 In a nutshell, backpacking across Ireland and meeting Irish people will be an unforgettable experience. You will also not face any accommodation problems because of the many options available in all cities.
Dublin
The Place of History and Culture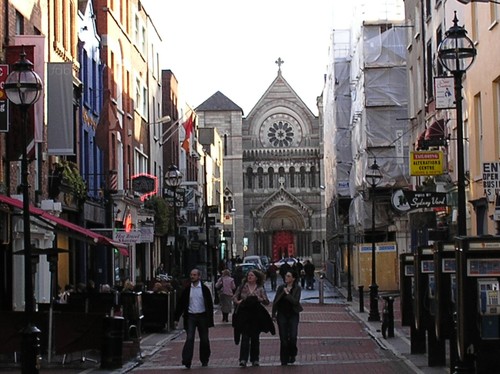 Dublin, the capital of Ireland, is also the country's most popular and populous city.
It is situated in the east coast of Ireland near the mouth of picture perfect River Liffey.
Originally, the land of the Vikings, it soon evolved as a principal region and eventually into a global city. Today, Dublin has found its place among the top thirty cities of the world and is a perfect blend of modernism and historical legacy.
Dublin is a major tourist center with thousands of people flocking to experience the rich history, culture and traditions of this beautiful city. The climate of this capital city is another major boost for tourism as it experiences a maritime climate with no temperature extremes. The cool summers and mild winters make this city a must visit for the globetrotters.
There are many tourist attractions and places of interest to visit in this historical city. For the history buffs, a must see is the Christ Church Cathedral which was built in 1234 and stands as a proud reminder of the city's long and glorious past. It is the seat of the archdiocese of Dublin and is the place where King Edward XI was crowned. This magnificent structure is situated on a hill and overlooks the wood quay. While here, you can also visit the Viking museum, Dublinia which is situated on the grounds of the church.
The numero uno attraction of this city is the Guinness Storehouse where you can get to learn everything about this historic beverage. Visitors are taken through a 250 year old history and finally ends in the Gravity which is the sky bar at the storehouse and another prime attraction. There is no better place in this city to experience the sheer goodness of a mug of Guinness.
There are several sightseeing tours conducted by tour operators in Dublin which is a good and affordable way of seeing this vast city. You can choose one or two tours depending on the places that you want to see. Some of the popular ones include Backpacker Pub Crawl, City Sightseeing Dublin, Eirtrail - 6 day Ireland Celtic dream, Multi-lingual Hop on Hop off city tour and the Paddywagon tours. There is a lot in terms of entertainment that this city has to offer. Visitors can enjoy cinemas, theater and also live events that take place from time to time. Once the sun set, this city becomes a fun-lover's paradise with pubs and nightclubs where you can shake a leg with a mug of Guinness till the wee hours of the morning.
The sports enthusiasts also have a lot to enjoy in Dublin; the city is passionate about soccer, golf and rugby apart from traditional ones like horse racing, greyhound racing and Gaelic football. Shopping is another activity that you must enjoy in Dublin and some of the best places to do this are at Grafton Street, Temple bar, O'Connell Street and the Liberty market near Christ church.
There will never be a dull moment while you are visiting Dublin as there is something for every tourist here. So pack your bags to Viking land!